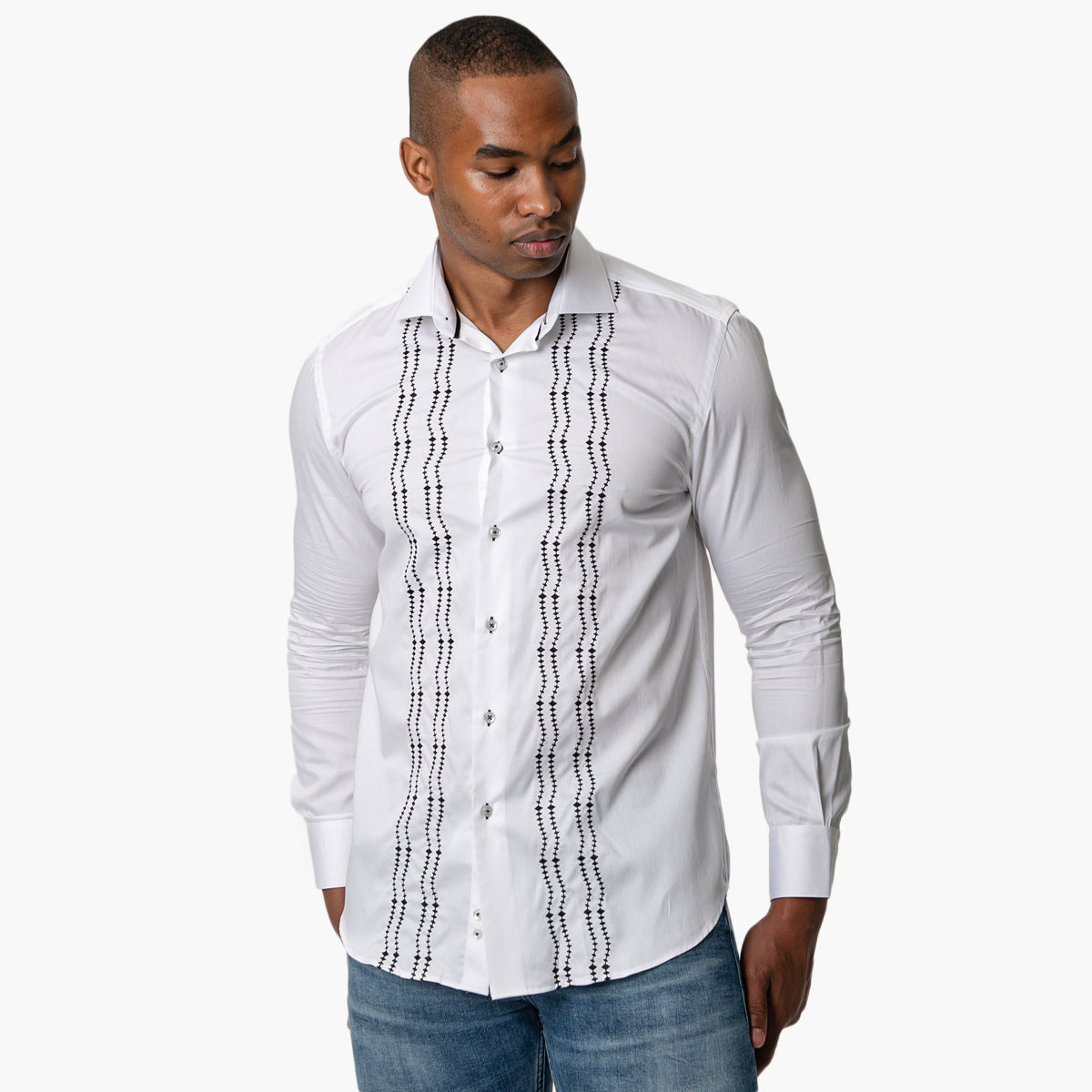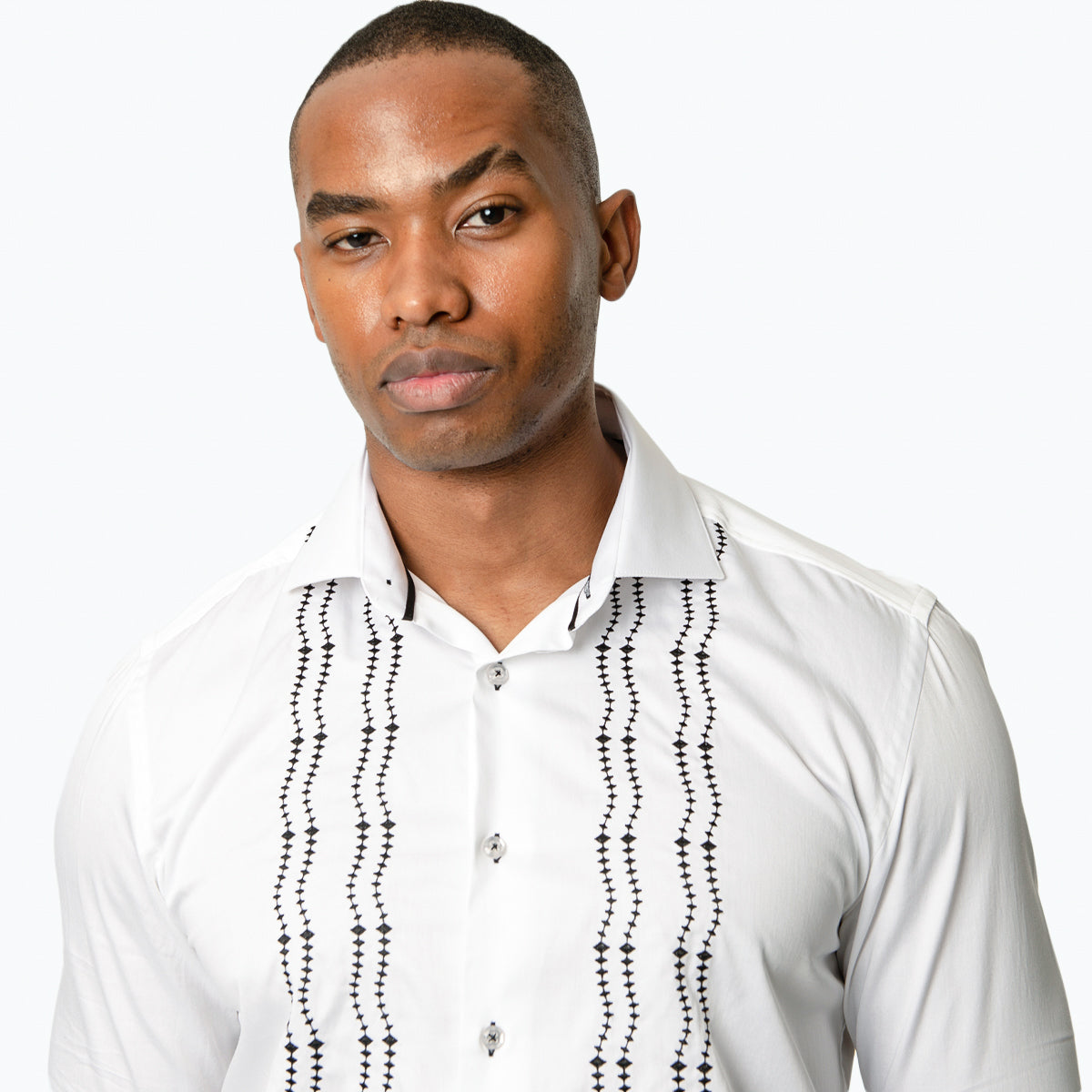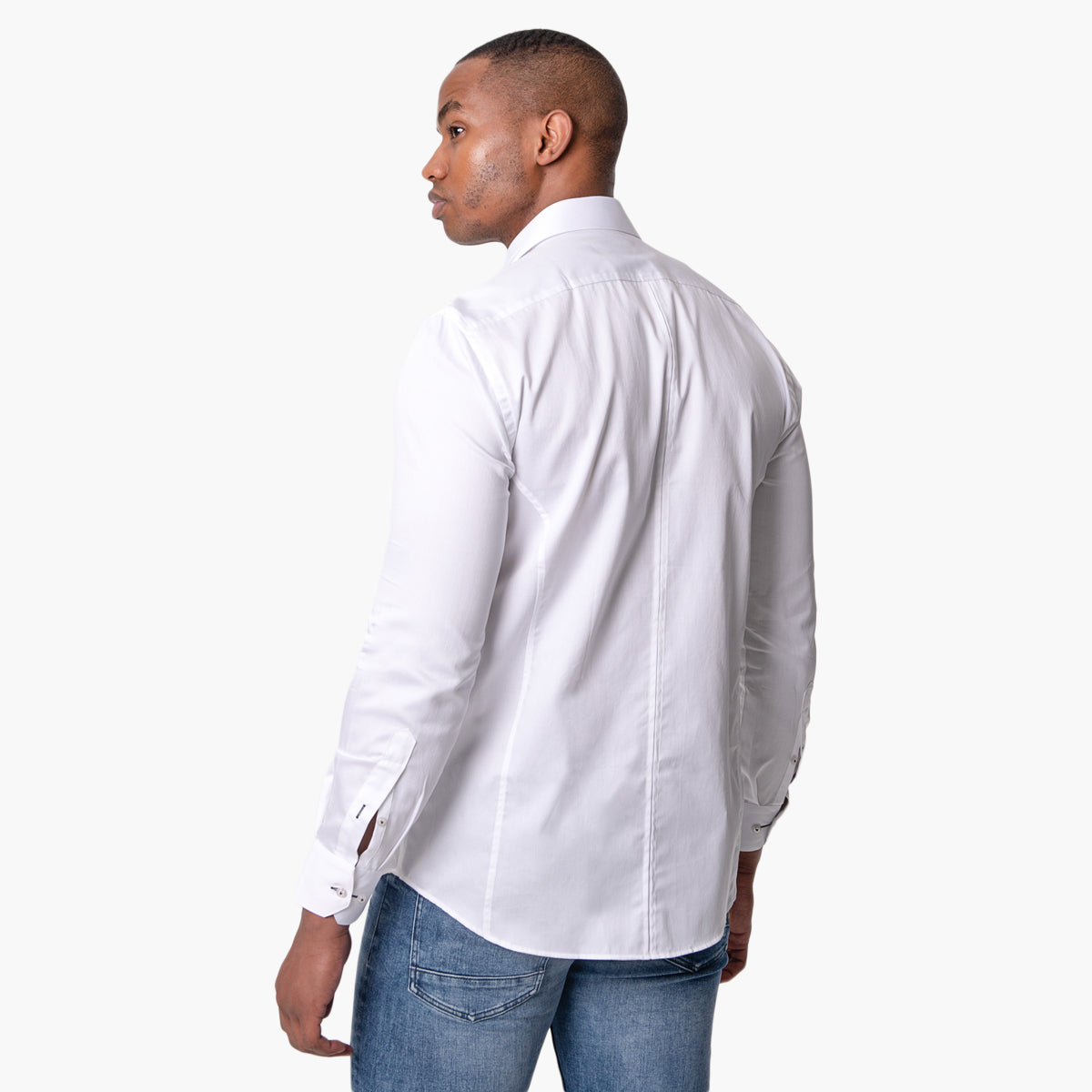 SKU000058675
Get your goods now and pay later!
Take On Contemporary, Take On The Classic. The Levisons
Modern Striped Shirt Is A Clean White Colour With Black Vertical Patterns On The Shirt Adding A
Touch Of Modern Style And Sophistication, While The Pattern Along The Button Tie Area Sets It
Apart From Other Shirts. The High-Quality Fabric Ensures That The Shirt Is Both Comfortable And
Durable, Making It Perfect For Both Formal And Casual Occasions.