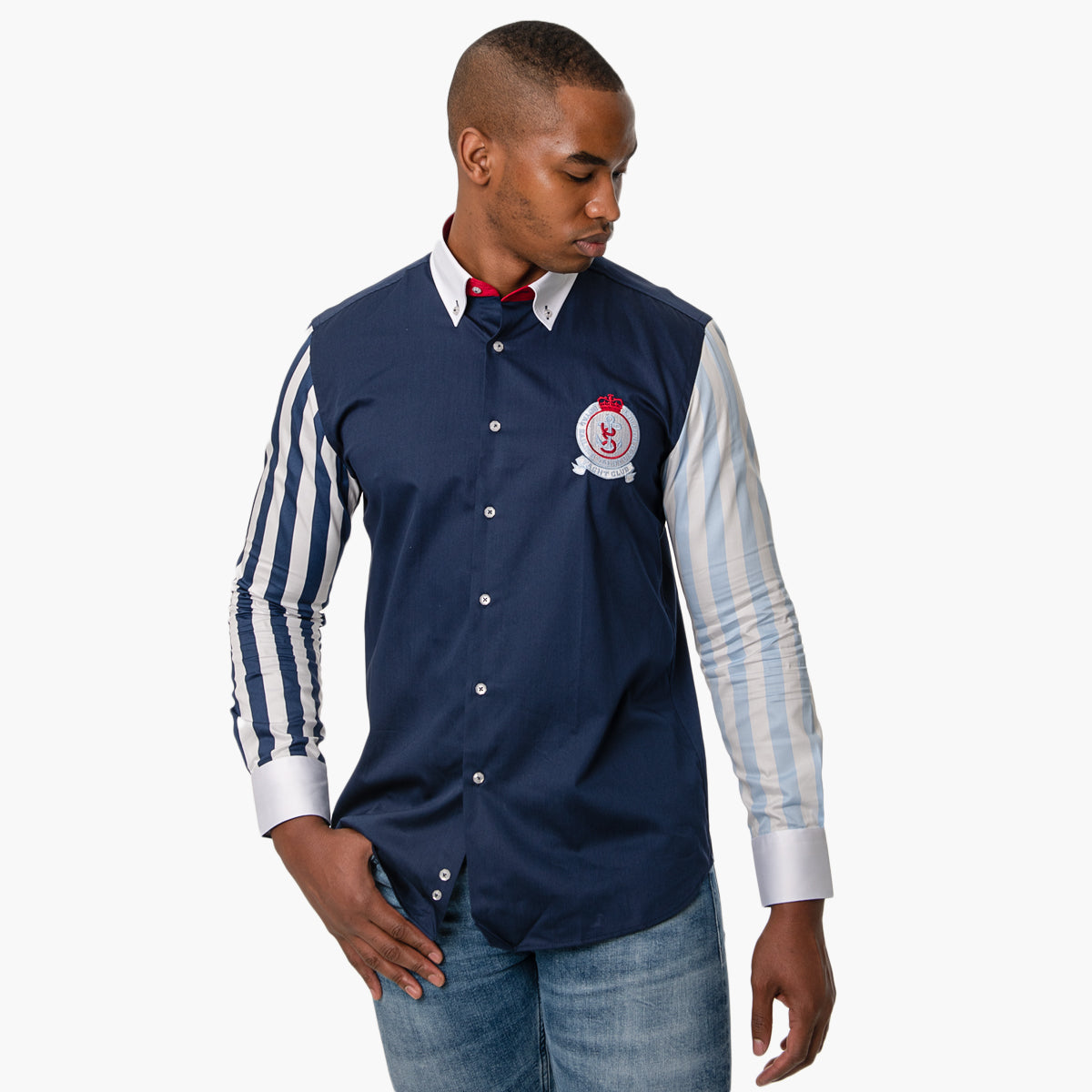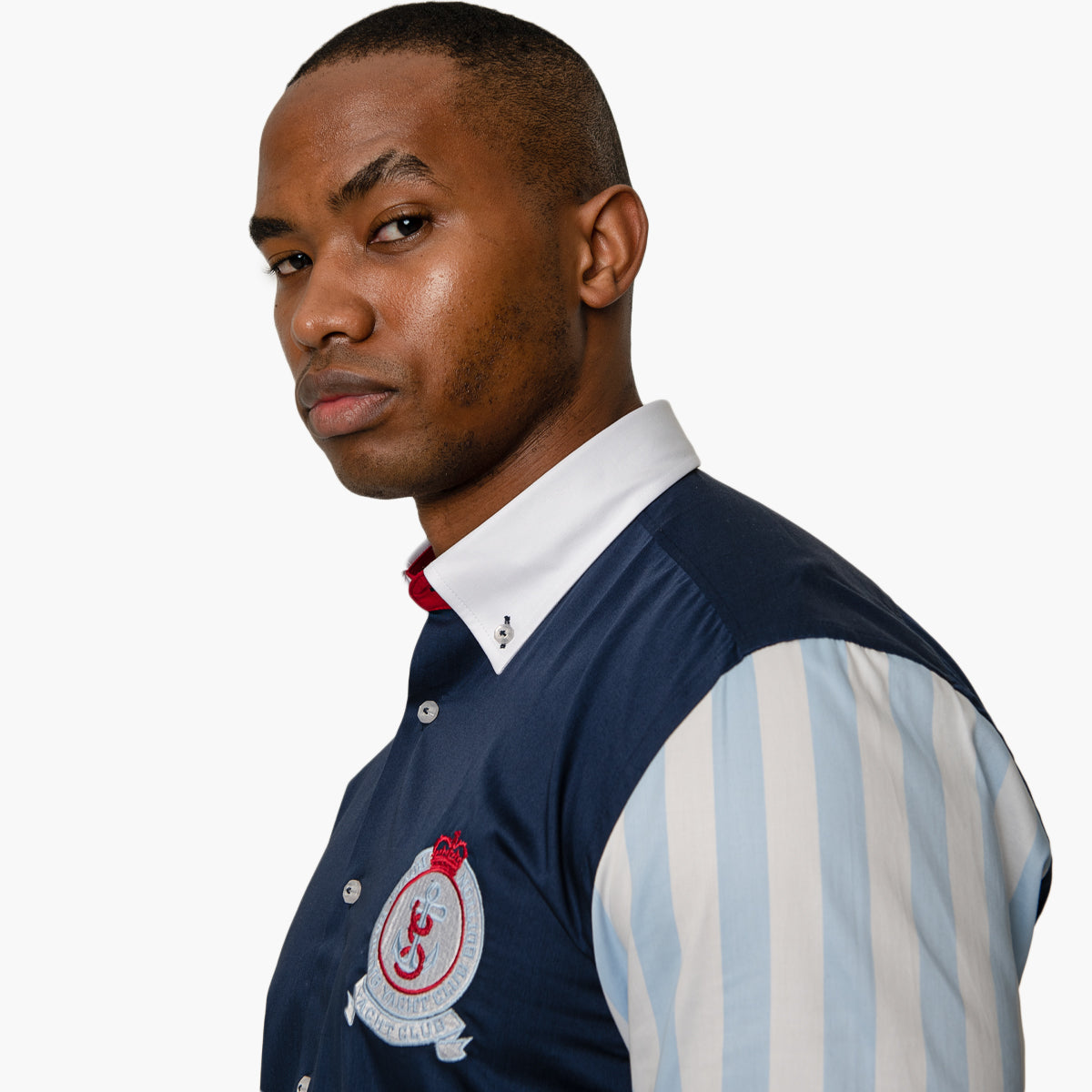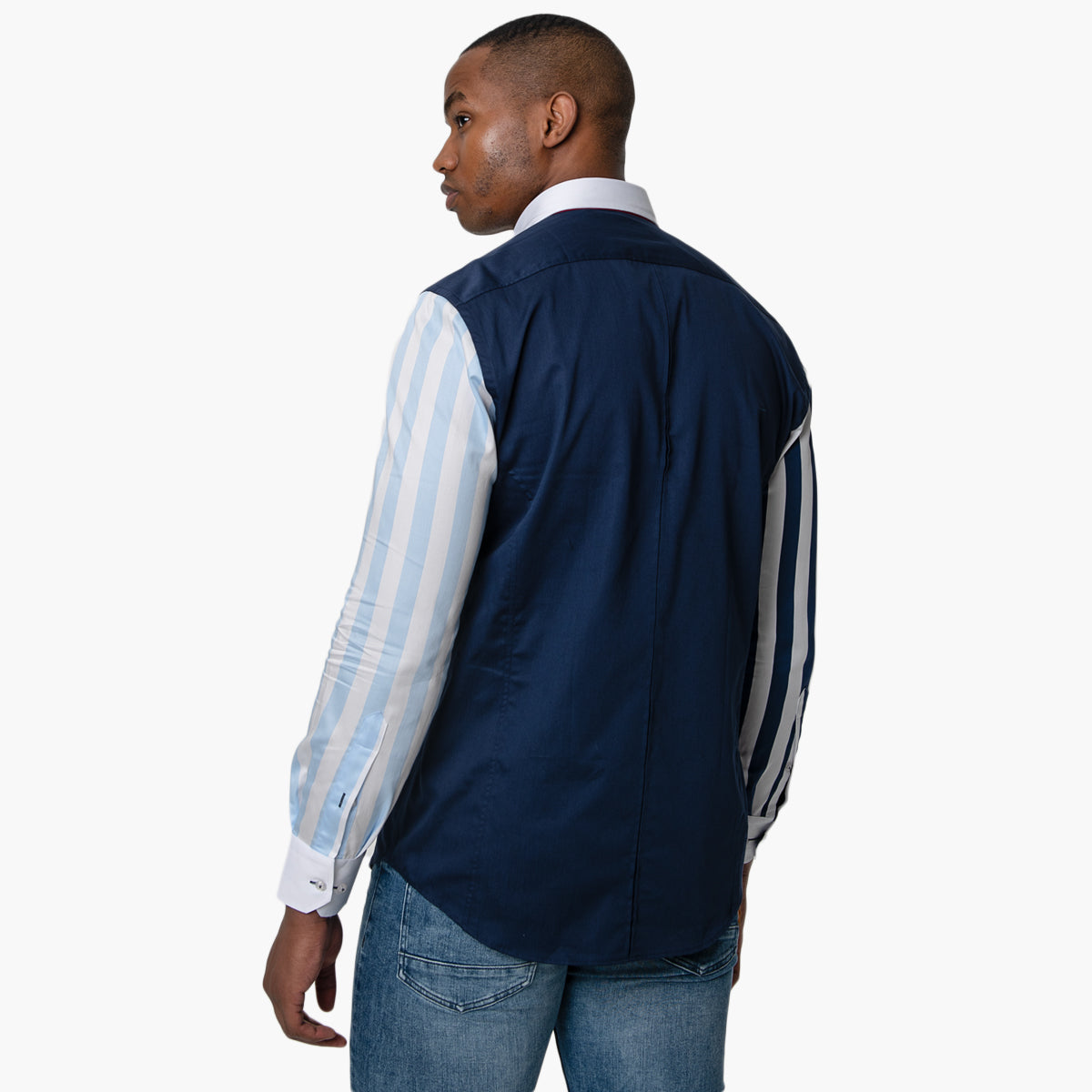 SKU000058661
Get your goods now and pay later!
Feature This Luxurious Addition To Your Formal Wear Collection.
The Levisons Blue Striped Long Sleeve Shirt Features A Classic White Collar That Exudes
Sophistication, While The Sleeves Are Elegantly Striped In Light Blue And Dark Blue For A
Modern Twist. Crafted From High-Quality Materials, The Levisons Striped Blue Long Sleeve
Shirt Is Both Comfortable And Durable, Ensuring It Will Remain A Staple Piece In Your Wardrobe
For Years To Come.